Want to be good enough to play any song?
All it takes is laser-focused practicing!
How to Achieve Musical Success

Total focus in the practice room is the secret to achieving musical success. The Musician's Practice Planner spiral-bound notebook gives you that focus.

The Musician's Practice Planner is an essential part of the Ten Minute Virtuoso Method. Adding it to your playing is simple:

Just write down your goals before you practice and track your progress when you're done – in an easy-to-use layout designed exactly for musicians' needs.

Benefits You'll Get from the Musician's Practice Planner

Achieve your musical goals.
Get more done in less time.
Learn more AND remember more!

Guaranteed to work, or you get your money back.

Over 85,000 Sold!
World-class Musicians Endorse the Musician's Practice Planner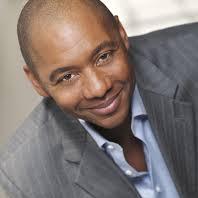 This is a great book. If you want to make serious use of your practice time, the Musician's Practice Planner is for you.
—Branford Marsalis, Grammy-winning Saxophonist and Composer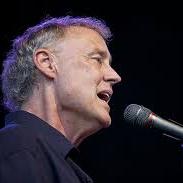 This is a great organizational tool for focusing your energies towards the daily pursuit of growing on your instrument.
—Bruce Hornsby, Singer-Songwriter and Pianist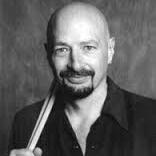 The Practice Planner can help you stay focused on what you really need to practice by making you more conscious of how you're spending your practice time.
—Steve Smith, Famed Jazz and Rock Drummer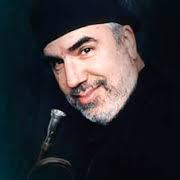 An excellent tool to help students, educators and professionals organize and clarify their practice time.
—Randy Brecker, Grammy-winning Trumpeter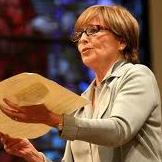 In my experience, one of the wonders of music and the making of music is that with effort and instruction one can learn to do something that one couldn't do before. We all the know the old saying, "How do you get to Carnegie Hall? Practice!" This is true and when practice is presented in a fun and organized way, it works! This wonderful planner accomplishes just that, and I have begun to use it this week even after years as a professional singer. And, I have noticed an improvement. A little practice every day is far better than many hours on one day, and this book helps accomplish this. It's another sign of a commitment to one's art and one's work. I endorse this wonderful planner most enthusiastically.
—Frederica von Stade, World-renowned Mezzo-Soprano

The Musician's Practice Planner belongs on every student's music stand, and I recommend it equally enthusiastically to teachers and professional performers. As every dedicated teacher and every busy performer knows, one of the greatest challenges in becoming a better musician is learning how to practice, and few things are more important in overcoming that challenge than the basic task of being organized and conscious of exactly what one wants to achieve at every moment. I cannot think of anyone, from the beginner starting her first lesson, to the experienced professional, who could not derive some benefit from this superbly thought out tool for learning.
—Jeffrey Kahane, Piano Soloist and Conductor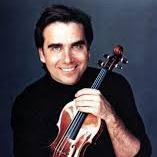 It is not only extremely practical, it is a wonderful progress gauge for students and performers alike. I've already begun to use it myself. It's a great book!
—Robert McDuffie, Grammy-nominated Violin Soloist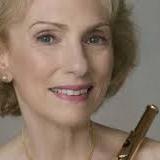 The Musician's Practice Planner is a tremendous asset for both teacher and student. Guided by the weekly lesson plan, students are organized and motivated. By filling in the practice log, the student feels a great sense of accomplishment, pride and progress, the "look what I did!" feeling that generates more good work. Lessons will be better prepared and the student will gain self-discipline and self-confidence. The Musician's Practice Planner is a terrific teaching tool!
—Eugenia Zukerman, Acclaimed Flute Soloist

What a great way for students and teachers to focus on goals! I recommend the Musician's Practice Planner to anyone who wants to make the most of their practice time.
—Geraldine Walther, Principal Violist, San Francisco Symphony Orchestra

The Practice Planner is a great organizational and study tool. I highly recommend it for both the teacher and student.
—Raynor Carroll, Principal Percussion, Los Angeles Philharmonic Orchestra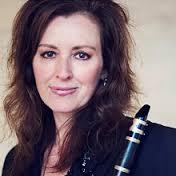 This is an excellent book for students of all ages striving for quality practice sessions.
—Sheryl Renk, Principal Clarinet, San Francisco Opera Orchestra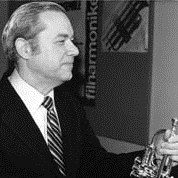 The Musician's Practice Planner is a useful tool in helping to develop effective work habits and to meet practice goals. I recommend this book to every musician, particularly students and teachers.
—Vincent Cichowicz, Legendary Chicago Symphony Trumpeter
The Musician's Practice Planner is Used by
Thousands of Musicians on Five Continents
instrumentalists and vocalists
every style and genre of music
students of all ages – from beginners to pros
teachers who trust its effectiveness – in lessons and in classrooms
The Musician's Practice Planner is used for these instruments:
(These are the ones I know of. If your instrument isn't on this list, and you use this book, please contact me. I'll add your instrument to the list.)
Bagpipes
Bass Guitar
Cello
Clarinet
Drums
Euphonium

Flute
French Horn
Guitar
Harmonica
Harp

Keyboards
Oboe
Percussion
Piano
Saxophone
String Bass

Trombone
Trumpet
Tuba
Viola
Violin
Vocals
These Institutions Use the Musician's Practice Planner
(Just like the list above, if your institution isn't on this list, and you use this book, please let me know. I'd be proud to add you to this list.)
Archbishop Rummel High School, Metairie, LA
Baylor University, Waco, TX
Bloomsburg University Department of Music
Brigham Young University Idaho, Rexburg, ID
California State University, Hayward
California State University, Sacramento
College of Mount St. Joseph, Cincinnati, OH
Community Music School of Collegeville, Trappe, PA
Eastern Michigan University, Ypsilanti, MI
El Paso Independent School District, El Paso, TX
Elk Mound High School, Elk Mound, WI
Glenville State College, Glenville, WV
Hastings High School, Hastings, MI
Harvard University
Head-Royce School, Oakland, CA
Hillsdale College, Hillsdale, MI
Ithaca College School of Music, Ithaca, NY
Ithaca Talent Education Suzuki School, Ithaca, NY
The Juilliard School
Lebanon Valley College, Annville, PA
Linfield College, McMinnville, OR
MacPhail School of the Arts, Minneapolis, MN
McNeese State University, Lake Charles, LA
The Music Academy, Crossville, TN
New Mexico State University, Las Cruces, NM
North Valley Music School
Northwest Missouri State University, Maryville, MO

Ohio University, Athens, OH
Oklahoma Baptist University, Shawnee, OK
Otterbein University, Westerville, OH
Patten Academy, Oakland, CA
Pittsfield Community Music School
Portland Community College, Portland, OR
Potomac High School, Dumfries, VA
Preucil School of Music, Iowa City, IA
Radford University, Radford, VA
San Domenico School, San Anselmo, CA
San Joaquin Delta College, Stockton, CA
San Francisco Conservatory of Music
San Francisco State University
Santa Clara University, Santa Clara, CA
Seven Hills Charter School, Worcester, MA
South Carolina Governor's School for Arts and Humanities, Greenville, SC
Southern Arkansas University, Magnolia, AR
Southern Illinois University, Edwardsville, Suzuki Program
University of Dayton, Dayton, OH
University of Massachusetts Amherst
University of Miami, Coral Gables, FL
University of Nebraska, Lincoln, NE
University of North Carolina at Greensboro
University of Tennessee, Knoxville
University of Texas at El Paso
University of Wisconsin, River Falls, WI
Walla Walla University, College Place, WA
Wheaton College, Norton, MA
Zionsville Middle School, Zionsville, IN
Music Educators Trust the Musician's Practice Planner
We have adopted the Musician's Practice Planner as the practice book for our Suzuki program. It has become an integral part of our program as parents and teachers find it a valuable aid in organizing efficient home practice.
—Katherine Wood, Director, Suzuki Talent Education, MacPhail Center for the Arts, Minneapolis
These notebooks are great! The design is simple and clean, allowing me the freedom to adapt to each student's needs. My students get creative with it by using stickers and colored pens. It inspires them to practice.
—Kathryn Stenberg, Violinist, Del Sol Quartet and Former Teaching Assistant, Eastman School of Music
I consider this book to be extremely useful for music students of all ages.
—Dr. Dee Spencer, Pianist, Professor, San Francisco State University
ALL my students use your book. The set up of the book is great. I wish I had something like this years ago.
—Betsy London, Professor of Viola, California State University, Hayward
I can't think of a faster or better way to reach one's goals than to use this planner.
—Dr. John Kuzmich, Jr., Jazz Education Journal
Congratulations on putting together a very creative and helpful product!
—Doris Preucil, Suzuki Teacher Trainer, Author, Suzuki Viola School
I think your books are great and my students are finding them very useful as well!
—Lynne Richburg, Violist, New Century Chamber Orchestra
Over the years, I have used a number of assignment books for my students. By far the Musician's Practice Planner is one of the best designed. Highly recommended!
—Lucy Chu, Pianist, Creator of E-Z Notes Learning Aids
I've been an enthusiastic promoter of the Musician's Practice Planner for many years now, starting when I was dean at MacPhail Center for Music. I encouraged our large (more than 500 families) Suzuki department to try out the MPP and they've been using them successfully every year since. Whether the straightforward monitoring of practice time and content or journaling the subtle ups and downs of the learning process, the Musician's Practice Planner is flexible enough for all ages and levels of students, from young beginners through college music majors. Even pros have told me it can really help organize the demands of their hectic practice needs.
—Janis Weller, Professor of Flute, University of Wisconsin – River Falls
The Molto Music Musician's Practice Planner allows music teachers to not only tell their students what to practice, but also teaches them how to practice. Students using this planner will progress more rapidly as practice time will be used more effectively. This planner is essential for every music teacher and music student.
—Kathleen Thyberg, Pianist, Creator of Pianomouse Software
Thank you for your great book!
—Vera McCoy-Sulentic, Director, Suzuki Program, Southern Illinois University Edwardsville
Take a Look Inside the Musician's Practice Planner
The Musician's Practice Planner has 42 double-page layouts, enough for about one year's worth of lessons.
And, it gives you plenty of room to write everything you need.
Its spiral binding makes it easy to use. The open book will lie flat on a music stand or table.
Weekly Lesson Plan Page (The Left Page):
Plan what to do for the week. The secret to making this page effective is deciding on your Specific Goals and writing them down. With specific, attainable goals in place playing music becomes much more productive. During lessons, this page gets filled in by the teacher or parent.

Daily Practice Log Page (The Right Page):
When you decide your priorities before you practice, you'll know exactly what you need to get done today. You can track your current metronome setting on this page too. If you're taking lessons, this is the page you'll fill out on the days in between lessons – when you're practicing on your own.

The layout of the Musician's Practice Planner is versatile enough for all musicians. No matter what instrument you play, no matter what level you're at, and no matter what genre you play, this tool should be open in front of you every time you play.
---
The Musician's Practice Planner is Fully Guaranteed!
I personally guarantee that if you use the Musician's Practice Planner for 12 weeks and don't notice that you are more focused while practicing and are making faster progress than you did without this book, then just return your book to me (minus the pages you've already used, which are yours to keep).
I will promptly refund exactly what you paid: the original cost of your book, shipping, and sales tax (if applicable).
That means you can try out the Musician's Practice Planner at my risk, while you see if it works for you or not. If it doesn't help you, I want you to ask for your money back.
Sincerely,
David Motto, The Ten Minute Virtuoso
Only $9.99!