Information Just for Bass Players
Why improve your sightreading skills?
Never be afraid when someone asks you if you can read.
Be a more versatile bass player.
Feel more confident.
Get more gigs.
VOLUME 1
CLICK COVER TO LOOK INSIDE


---

VOLUME 2
CLICK COVER TO LOOK INSIDE

---

VOLUME 3
CLICK COVER TO LOOK INSIDE

Essential Sightreading Studies
for Electric Bass
by David Motto

For over 10 years, these three volumes have served bass players who need real-world examples to improve their sight reading skills.

What world-class bassists say about these books:

… an excellent method for up-and-coming bassists–a must read!
WILL LEE

I highly recommend Dave Motto's book to anyone trying to get their reading together. The method is so clear that with a little diligent study, even a beginner should be sightreading in no time. VICTOR BAILEY

… I think David Motto's book is a very good vehicle for bass players to strengthen their sightreading. If you take these simplistic steps everyday, you'll be reading everything and anything. CHRISTIAN MCBRIDE

Now available in 2 formats:
– Printed books with play-along audio CDs: $19.99
– PDF books with play-along mp3 tracks:
$15.00

Ready to put your reading skills to the test? Buy a single volume or buy all three with a special bundle pricing!
Best-Sellers
David Motto's three-volume Essential Sightreading Studies for Electric Bass books are best-sellers! BassBooks.com top 30 best sellers for 2011 includes the Essential Sightreading Studies books in three of the top four spots. Volume 1 was the number one best-selling book on the BassBooks.com website for all of 2011.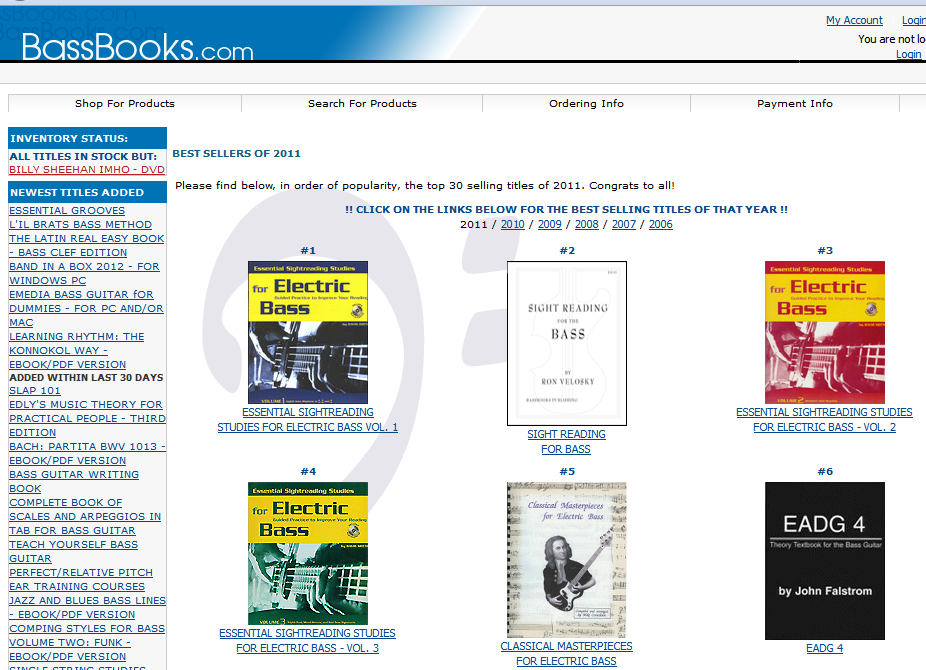 ---
Bass guitar lessons are a great way to learn to play the bass.  In addition to your lessons, take advantage of all the free bass information available online!
Bass Guitar Parts
Knowing all the parts of your bass will help you communicate with other musicians, repair technicians, and your teacher. (Click on the diagram to enlarge.)

---
Bass Fretboard
Know what you're talking about by knowing where all the notes are on your fretboard! This information will help with fingerings, learning licks, soloing, and creating great bass lines. (Click on the diagram to enlarge.)


---
Free Bass Sight Reading Information
These are documents I created to answer some of the questions many bass players have about sightreading.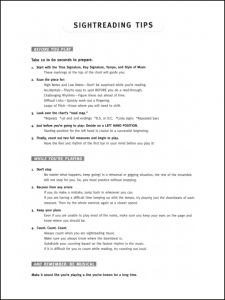 Preparing to Sightread
Taken from the Introduction to my Essential Sightreading Studies books, here are the exact steps you need to take before you try to sightread ANY music on the bass.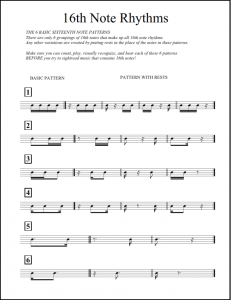 The Six Basic 16 Note Rhythms
These 6 patterns of 16th notes form the basis of all 16th note rhythms. You absolutely must recognize these 6 patterns if you want to sightread charts with 16th notes in them!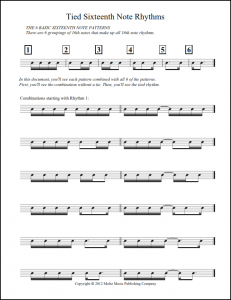 Tied 16th Note Rhythms
These tied rhythms are seen as the most challenging material to read. But, you can't let these rhythms stop you from mastering sightreading! THIS FREE DOCUMENT GIVES YOU ALL THE TIED 16TH COMBINATIONS!
---
Great Bass Players
There's a terrific presentation about four great jazz bassists online.  Click the diagram below to link to the presentation: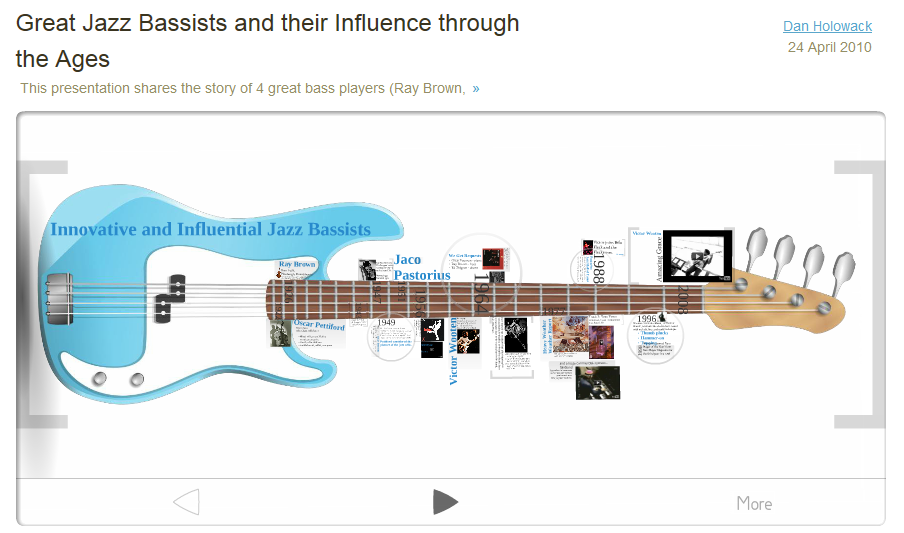 ---