Music: From Mystery to Mastery
A Ten Minute Virtuoso™ Workshop with David Motto
This workshop will take your playing to the next level!
Learn Strategies the Pro's Use
Accelerate Your Learning
Practice Efficiently and Effectively
Build Technique Quickly
Unlock the Mysteries of Music
De-mystify Music Concepts and Language
Know How Chords and Scales Really Work
Understand Rhythms – No Matter How Tricky
Reach a New Level in Your Playing
Find Out How to Learn Any Song
See Exactly What's Been Holding You Back
Notice Immediate Improvement in Your Playing
One of the most effective workshops – on any topic – I have attended. I learned so many practical skills that will help me advance my musical skills, and also to move my company forward. Dave is a truly excellent teacher.
—Robbie Kilpatrick, Saxophonist – Soquel, CA
---
Who This Workshop is For
The "Mystery to Mastery" music workshop is for musicians of all levels – beginners to professionals. The workshop is designed for all instrumentalists and vocalists who play rock, R&B, blues, jazz, folk, and other styles of pop music.
Because the workshop is limited to a small group of musician participants, you'll get the chance to ask questions, play your instrument (both by yourself and with others), and get personalized guidance from me.
If you want to improve your music skills and feel more confident about your playing, the Mystery to Mastery workshop is for you!
---
What to Expect at This Workshop
The "Mystery to Mastery" music workshop is a one-day intensive that lets you participate as you learn. While you can definitely just listen and take notes, you'll be encouraged to engage in activities and exercises with your instrument.
The workshop will be held in a friendly and supportive environment, where you can be yourself and have the opportunity to get the most out of the day.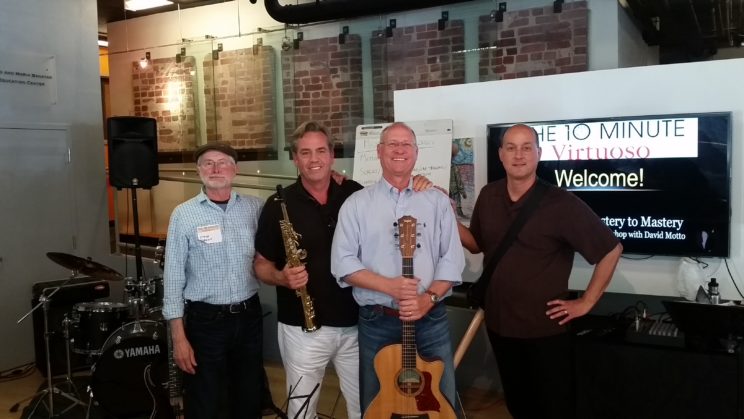 My goal is simple: I want you to be completely satisfied with what you learn at my workshop and to have the most positive experience possible every time you play music.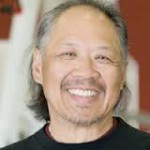 Loved every minute! Best damn music class I've EVER had! Good pace. Excellent content. Encouraging atmosphere. Your program of Mystery to Mastery is pertinent in so many aspects of life and can lead people on to success in any endeavor. I got lots of information I can use tonight!
—David Toy, Singer/Guitarist/Bassist – Palo Alto, CA
---
Upcoming Dates and Locations
NEXT DATE: TO BE ANNOUNCED
TIME:
LOCATION:
PRICE: $299
All workshop registration is online. No on-site registration the day of the workshop.
*Venue: All details and logistics about the workshop location will be sent to you once you've registered for the workshop.
*Cancellation Policy: Refundable, if cancellation is more than 2 weeks prior to the workshop date (minus a $25 admin fee). There are no cancellations made less than 14 days prior.
*Guarantee: My workshops are fully guaranteed. If, for any reason, you aren't satisfied with this workshop after the morning sessions, just ask for your money back and it will be fully refunded. Feel free to stay for the lunch discussion, and we'll miss you in the afternoon sessions.
A Student of David Motto Wins a Grammy!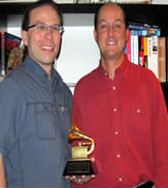 David has helped me to find and stay on my path as a musician.
John-Carlos Perea, Grammy-winning Cedar Flutist, Bassist, and Vocalist – San Francisco, CA