Soloing Secrets of the Greats – Advanced Level
A Ten Minute Virtuoso™ Workshop with David Motto
Virtuoso Soloing Secrets from David Motto
---
How to Choose the Right Notes
Actual soloing strategies used by top musicians.
Which notes to use – and which to avoid.
Creating memorable licks, riffs, and melodies.
---
Mastering Scales and Chords
Quickly employ chord tones in any song.
See how scales and modes are easier than you think.
Develop patterns with any scale you choose.
---
Crack Open Great Soloists' Ideas
Understand what's happening in super-fast solos.
Employ advanced soloing concepts with ease.
Get inside the minds of the world's greatest players.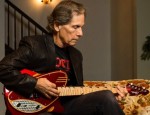 Dave Motto's Soloing Secrets workshop gave me – in one day – more clues and secrets about soloing than I've gleaned in years from lessons, rock camps, and just playing with bands. None of those secrets required that I suddenly develop new technical skills. The first half of the workshop focused on things any player at any skill level can do RIGHT NOW to improve their soloing. If I had left the workshop after that half day, I'd have gotten my money's worth. I'd recommend this workshop to ANY musician on any instrument, including percussion, to quickly, painlessly, and enjoyably improve your soloing immediately.
—Ed Oates, Guitarist & Singer – Portola Valley, CA
---
This Advanced Workshop Is Essential
Using Advanced Soloing Techniques
Because this one-day, intensive workshop is limited to 12 participants, you'll get the chance to try the advanced soloing techniques yourself. You'll have many opportunities to play, and you'll get personalized attention and one-on-one coaching from David Motto. Plus, you'll hear examples of the world's greatest musicians using the secrets and strategies we talk about during the workshop.
---
Learning in the Right Environment
We'll be using accelerated learning techniques in a friendly and supportive environment, where you can be yourself, get your questions answered, and take in a lot of powerful information. You'll learn advanced strategies for choosing the right notes and just what to do with those notes so you sound great and feel great. When you leave this workshop, you'll take home some ideas that will forever change your playing!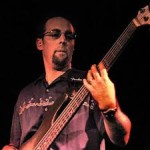 David Motto delivers powerful tips designed to transform musicians. When he first shared these strategies with me, I realized there was a whole new way for me to think about playing. My playing immediately changed for the better.
—Jason Craven, Guitarist, Bassist, Music Educator – La Honda, CA
---
Upcoming Dates and Locations
DATE: TO BE ANNOUNCED
TIME: 9:30am – 4:30pm
LOCATION: TO BE ANNOUNCED
PRICE: $399
PREREQUISITE:
This workshop is open only to musicians who have completed
the Soloing Secrets of the Greats workshop.
Full-day workshop with instruments, playing opportunities, and personalized coaching from David Motto.
Price includes all workshop materials, parking, coffee, bottled water, and snacks.
Be sure to register online! No on-site registration the day of the workshop.
*Address: You will receive the exact location of the workshop after you've registered.
*Cancellation Policy: Refundable, if cancellation is more than 2 weeks prior to the workshop date (minus a $25 admin fee). There are no cancellations made less than 14 days prior.
*Guarantee: My workshops are fully guaranteed. If, for any reason, you aren't satisfied with this workshop after the morning sessions, just ask for your money back and it will be fully refunded. You can keep the workshop materials, and we'll miss you in the afternoon.
A Student of David Motto Wins a Grammy!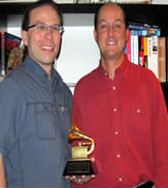 David has helped me to find and stay on my path as a musician.
John-Carlos Perea, Grammy-winning Cedar Flutist, Bassist, and Vocalist – San Francisco, CA