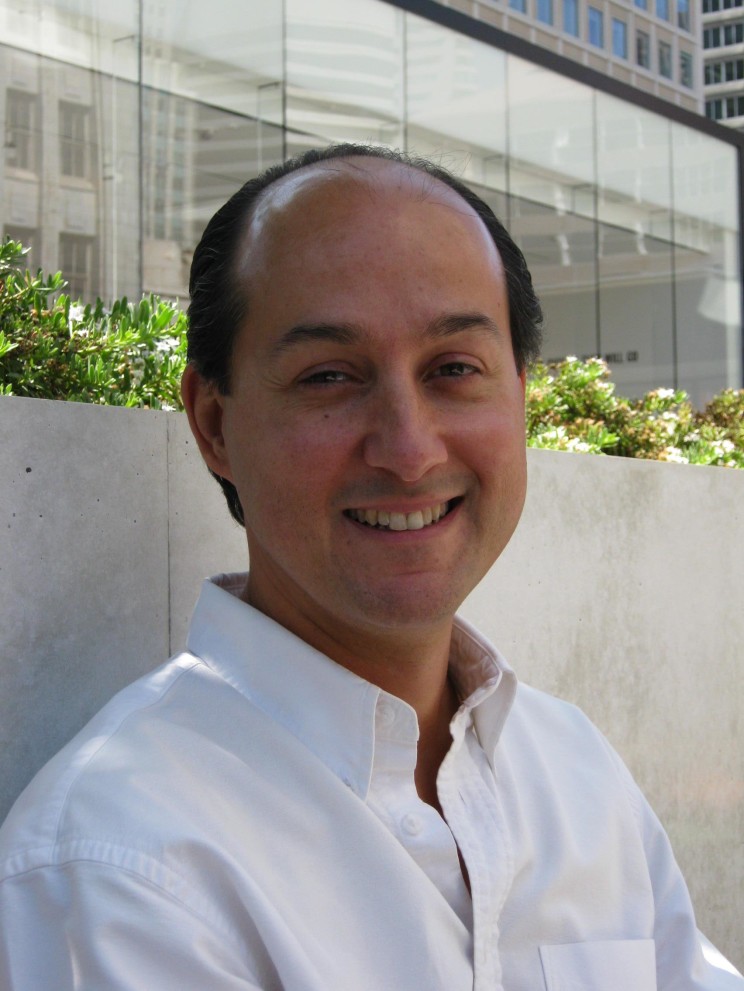 I'm a leading authority on learning and mastering musical instruments. I've authored ten books, and I'm a musician with over 30 years of professional performing experience. I devote my life to helping musicians build their skills and confidence, and I can give you effective and efficient strategies to learn your instrument and also prepare you to excel on stage.
Here's what makes me unique: I help all musicians. I have an uncanny ability to recognize the needs of every type of musician – whether you're a beginner, long-time amateur player, or a professional. I coach, write for, and create tools for all instrumentalists and for all types of singers. And, I understand that the genre of music that you play is the most important thing in the world to you – allowing me to help you no matter what style of music you embrace. (Really, I've worked with everyone from death metal bassists to opera singers!)
Why I Do What I Do
I'm lucky. At a very young age, I was given the opportunity to teach some other students and found that I was fascinated with breaking down complicated ideas and processes into easily-understood steps. I've continued to do that ever since, and now many people say that I'm a natural-born teacher. I started giving lessons in 1985 and was a member of the music faculty at San Francisco State University for 12 years. It was during my time at SF State that I had a breakthrough moment that changed the direction of my life.
After countless students told me they really didn't know what to do to improve, and after one particularly harrowing incident during a student audition, I had a sudden realization that what happens during most music lessons – and what every musician instinctively does in between lessons – simply isn't enough to get musicians where they truly want to be.
I decided I needed to stop focusing on the usual ways of giving lessons and, instead, devote myself to what happens in the practice room, where nearly all progress and breakthroughs happen and where musicians are alone, on their own, and often fighting feelings of inadequacy. I decided to dedicate all my energy to creating ways for musicians to have the support they need during the process of mastering their instruments.
In the years since, I've read every book, journal article, and website I can find on the subject. I've interviewed musicians, teachers, and students to hear their points of view. And I have found the most useful research and ideas that benefit musicians from the worlds of sports psychology, business execution, neurobiology, time management, personal growth, and goal achievement.
Public Speaker and Performance Coach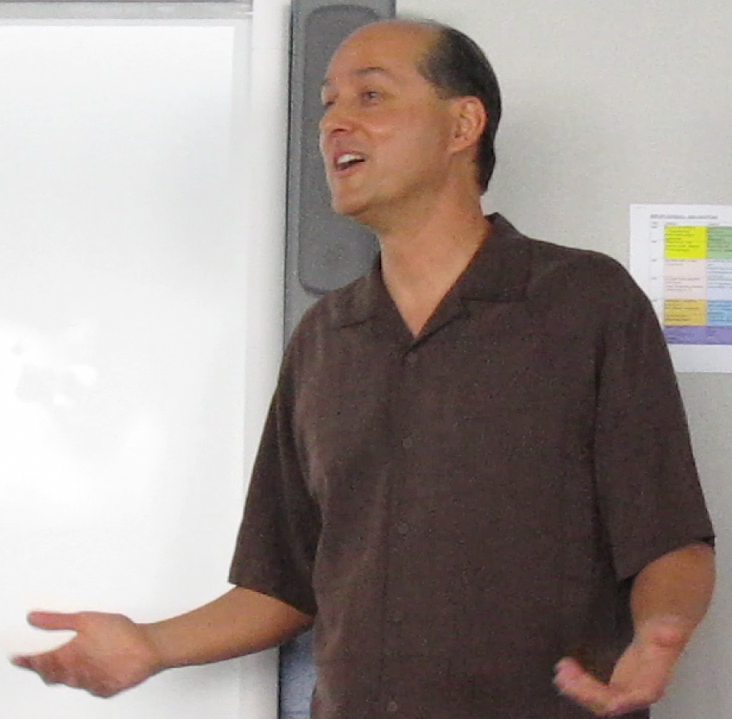 As an expert on practicing, performance preparation, and goal achievement, I've appeared as a speaker, master class leader, and clinician at music conferences, schools, and universities throughout the U.S.  I'm known as a dynamic speaker who engages his audiences with interesting stories and humor. (No, I don't tell jokes – don't worry about that.) I offer surprising conclusions that have an enormous impact on musicians' lives.
I also serve as a music coach, working one-on-one with musicians worldwide (in person or via skype) as well as with bands and ensembles. I give musicians new ways of thinking about what they're doing to succeed in their practicing, rehearsing, and in preparing for performances. I create immediate results and also offer long-term strategies that musicians can use to improve over time. In the last year, I've had musicians refer to me both as "Music Yoda" and "Obi-Wan," so I must be doing something right!
Author, Publisher, and Developer
I've written 10 books for musicians, including the five editions of the Ten Minute Virtuoso, the best-selling Musician's Practice Planner notebooks, and the critically-acclaimed 3-volume Essential Sightreading Studies for Electric Bass books with play-along recorded tracks.
I am the founder of Molto Music Publishing, a company I set up specifically to publish books and create tools that benefit musicians in their quest for mastery. In the early 2000's I developed the Online Practice Planner, web-based software offered by Molto Music for music educators and students. This web application was an early precursor of the many apps and digital services available for musicians today.
I write the blog posts for MoltoMusic.com and DavidMotto.com as well as the Practice Tip of the Week newsletter, which is read by musicians on six continents. (I'm still missing Antarctica. Know any musicians there? Please send them my way!)
I'm the author of numerous free eBooks, including the popular Top Ten Practice Tips of All Time, which is the subject of one of my public talks. I've also written for Bass Player, Musical Merchandise Review, and School Band & Orchestra magazines.
Bassist and Performer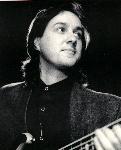 My first instrument was classical string bass, which I started playing at the age of ten in a public school music program. I quickly added electric bass to my musical life, and over the years I've learned the guitar and piano. I had my first professional gig in 1980, at the age of fifteen, and was hooked as a performer. I have appeared on over twenty commercially released recordings and on countless demos – as both a band member and as a studio musician.
Comfortable in virtually every genre of music, I've played in rock bands, jazz groups, and orchestras and have performed an incredible variety of styles, including blues, Brazilian, reggae, R&B, Celtic, klezmer, salsa, and funk. I've worked as a bassist, music director, producer, arranger, songwriter, copyist, and … amateur therapist (if you've been in a studio during the 11th hour of a recording session, you'll understand).
I'm listed in Who's Who in America and am a voting member of the National Academy of Recording Arts and Sciences—which gives me the privilege of voting for the Grammy Awards.
Personal Life
I live with my wife, violist Stephanie Railsback, in the hills of Oakland, California, overlooking the San Francisco Bay. When not playing music, writing about music, creating tools for musicians, or coaching musicians, I swim laps, hike in the redwoods, try to learn something new every day, listen to great music (of course!), and travel the world searching for awe-inspiring views.
---