I've got many free resources for you!
FREE Practice Tip of the Week Newsletter




Creative and proven practice tips.
Delivered weekly via email.
Read by musicians on six continents.
For all instrumentalists and singers.
For every style of music.
---
FREE eBooks
Avoid 3 Big
Playing Mistakes
---
FREE Articles
I write the Molto Music blog at the online home of Molto Music Publishing Company, the company I founded to share my books with musicians like you.
On my blog, you'll see many useful articles on practicing, performing, memorizing as well as information on music technology and tips for beginners.
---
FREE Sightreading Resources
These documents answer questions many musicians have about sightreading.
Click on any document to read and download.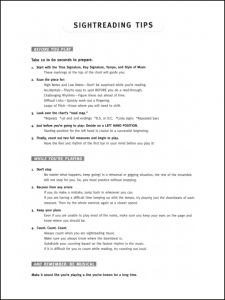 Preparing to Sightread
Taken from the introduction to my Essential Sightreading Studies books, here are the exact steps you need to take before you try to sightread any music. A few of the details mentioned are specific to guitar, bass guitar, and string instruments. But, you can apply these principles to all instruments.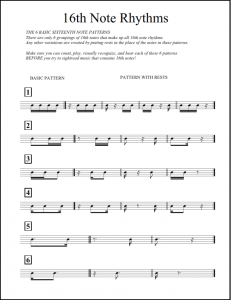 The Six Basic 16 Note Rhythms
Believe it or not, there are only 6 patterns of 16th notes that form all 16th note rhythms. You absolutely must recognize these 6 patterns if you want to sightread charts with 16th notes in them!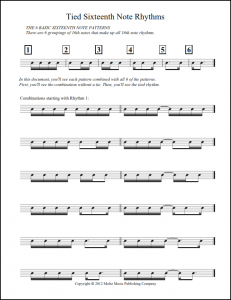 Tied 16th Note Rhythms
These tied rhythms are seen as the most challenging material to read. But, you can't let these rhythms stop you from mastering sightreading! This FREE document give you all the tied 16th note combinations!
---
Have you signed up to get your
FREE Ten Minute Virtuoso resources?