TEN MINUTE VIRTUOSO COACHING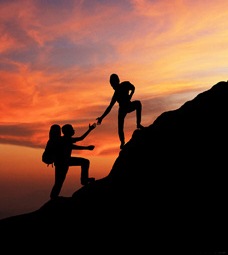 Music coaching really opened me up to ideas to get the most of my practice sessions. It's something I've never been exposed to before. I actually feel motivated now! No matter what instrument you play, David will help you learn to practice effectively!
Mike Hopper, Madison, Indiana
Personalized, One-on-One Music Coaching:
Get the exact feedback you need to excel as a musician
Learn faster than ever before. Improve your skills. Build techniques you've always felt were beyond your grasp. Become the very best musician you can be.
You'll learn to achieve far more than you ever thought possible.
My coaching goes far beyond what you get from your regular lessons. I pinpoint the barriers you are having that are stopping you from improving the way you want to improve. I'll give you details on exactly what to do to help you deal with your current frustrations and to meet your musical goals.
Improve your control, confidence, and composure – including overcoming "I can play this in my practice room, but not at my lesson or on stage."

Make sure you're totally ready when you absolutely have only one shot at getting it right – like at an audition or important performance.
Create laser-like focus, deal with internal and external distractions, and fix all the trouble spots in your music – once and for all!
Experience breakthroughs that take you to a new level of skill when you haven't seen any improvements in a long time.
Learn specialized techniques that make memorization, sightreading, and other challenging music skills seem natural and automatic.
One-on-one private coaching is $100/hour


Customized one-on-one performance coaching gives you direct access to me.
We'll meet via skype from wherever you are in the world, or in person in the San Francisco Bay Area.
I offer one-hour, 90-minute, and two-hour coaching sessions.
Special, All-Day Immersive Coaching
For just one person each month, I offer special all-day coaching intensives. You and I can work together for 6 – 8 hours at a time to give you a truly transformative experience. Together, we will shatter the barriers that are in the way of you becoming the musician you've always dreamed of being.
These coaching intensive sessions are available as one-day, two-day, or three-day experiences.
Monthly Ten Minute Virtuoso Coaching Calls
Each month I hold a Ten Minute Virtuoso coaching call on a specific music topic. These monthly calls are included with the Ten Minute Virtuoso "Premium eBook" package. The calls are personally led by me. Each month's coaching call explores a specific topic included in the Ten Minute Virtuoso method, and there is always time for questions at the end of the call.


One year of monthly coaching calls is included with your Ten Minute Virtuoso premium eBook package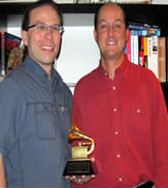 Practicing is as much about shaping and focusing the mind as it is about instrumental technique. Learning this balance through my experiences with David has helped me to find and stay on my path as a musician.
John-Carlos Perea,
Grammy-winning Flutist, Bassist, and Vocalist
San Francisco, CA